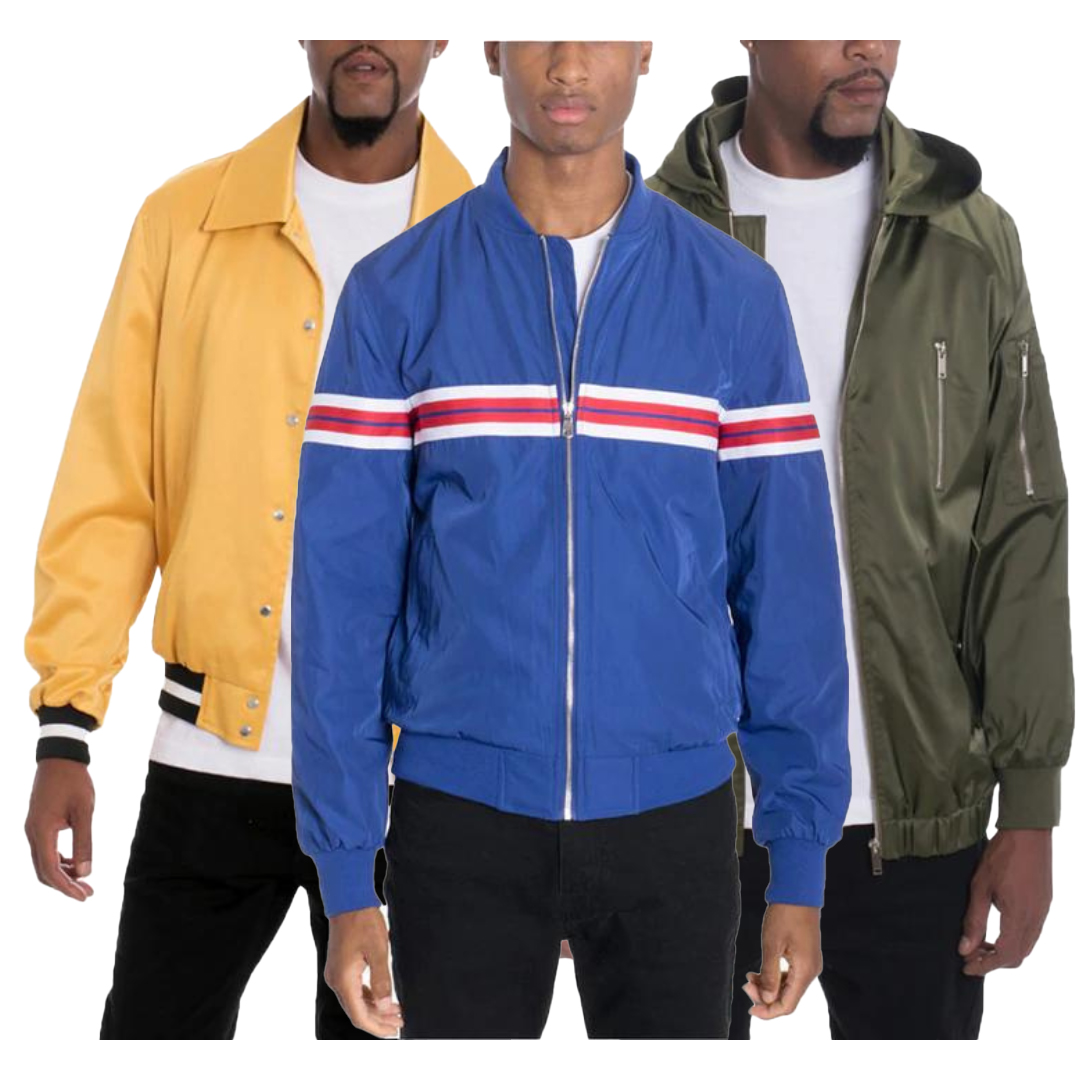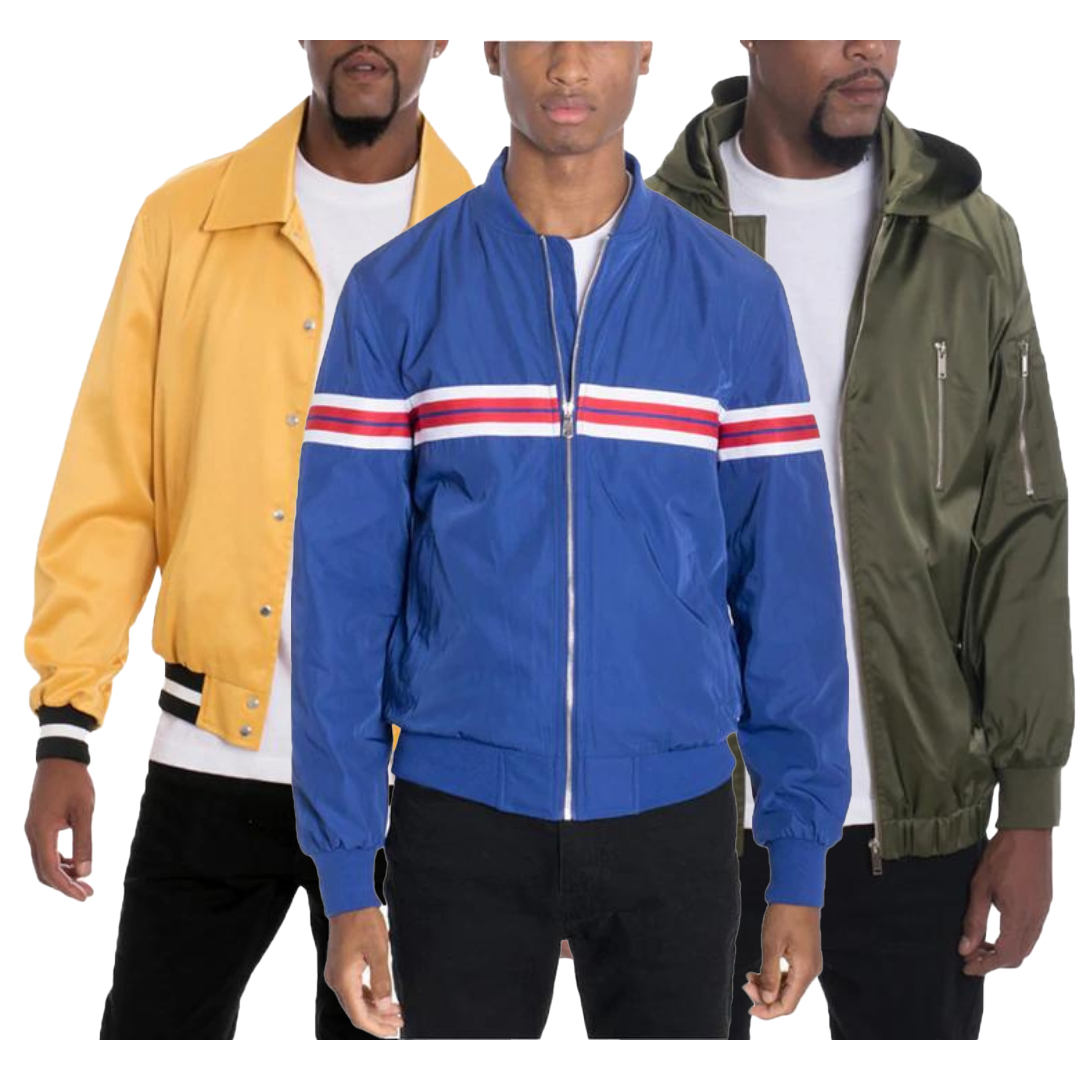 Coats and jackets are items you will wear almost every day during fall and winter.
A jacket which you will wear most often during fall and winter should have following features:
It should be soft and comfortable
It should be warm and light weight
It should be trendy
it should fit like a tailor fitted jacket
and above all
It should not be heavy on budget.
We are exhibiting here our exclusive range of such jackets which are super economical and worthwhile to buy.
What are Windbreaker Jackets?
The Windbreaker Jackets are Waterproof, Breathable, and made to Protect from Winds, Cold, and Rains. These Jackets do not hold out against water as other textiles, but they will keep you Warm! These Jackets are made from the best quality materials to make you feel warm and comfortable.
High-quality, ultra-lightweight windbreakers, on the other hand, are prohibitively pricey.
We are offering High-Quality Budget-Friendly Windbreaker Jackets.


Satin Fabric Varsity Jackets
The Satin Jacket is an incontestable Queen In the broad realm of fall fashion. The Satin Fabric Varsity Jackets are Highly attention gaining due to their Soft, Shiny, and Sleek Fabric. These Jackets are dominating from the runways to red carpets to streetwear. So break free from the clutches of fashion boredom, take your pair out of the cupboard, and hit the town like it's your runway. So, This Must have Wardrobe should come at a reasonable cost, everyone can grab it for themselves and their loved ones.
The Battlestargear is known for their remarkable Varsity/Baseball Jackets that are marvelous in Quality and Comes at a Highly Competitive Price.
We have listed some of our Best Sellers Jackets as low as 39$.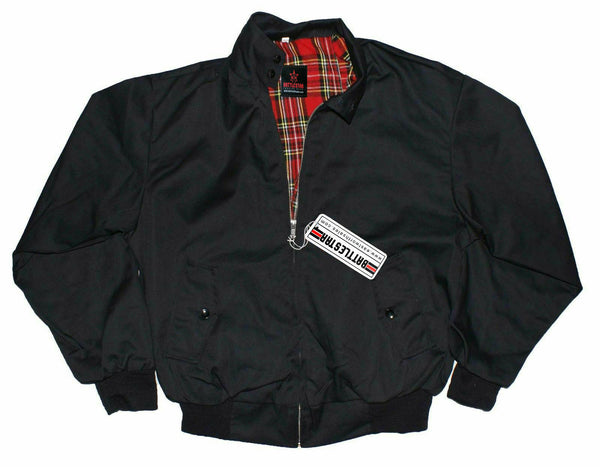 Men's Retro Harrington Style Vintage Jacket
$59.90
Men's Retro Harrington Style Vintage Jacket